Felt scarves & shawls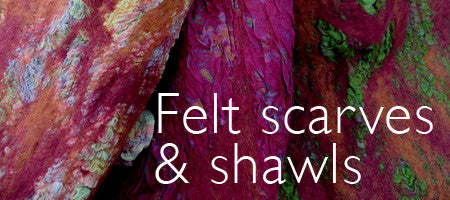 Our extraordinary Taj Merino and Nuno felt scarf collections overlay felt onto a silk or chiffon base with incredible artistry to diaphanous effect - it's hard to believe how warm, and yet light these scarves are to wear. Then try our Maala flower garlands for felt-tastic fun, wear, drape, light up and shine! 
Our felt scarves are individually hand-made by our ladies' co-operative based in Kathmandu.